Facilitate Strategic Planning Advance sessions – City of Bainbridge Island (WA) – January 23 & 24
Facilitate Executive Leadership Development Session – Town of Queen Creek (AZ) – January 19
Facilitate Community Task Force – City of Pasadena (CA) – January 20
Facilitate Strategic Planning Advance session – City of Richland (WA) – Jan 25-27
Organizational Effectiveness
The Mejorando Group is comprised of professionals who have served as executives and managers in a variety of public- and private-sector organizations. We offer extensive experience, strong people management skills, seasoned judgment, and a valuable perspective that allows us to have an immediate impact on the performance of your organization's employees.
The Mejorando Group provides organizational effectiveness services to improve performance. We review and analyze various functional areas within a department or an entire organization to help discover more effective ways to manage and perform management and organizational activities. The Mejorando Group partners with government leaders to succeed in their efforts to excel by utilizing a results-oriented approach that assesses the current effectiveness of existing strategies, structures, programs, work processes, and measurement systems. Strategies and tactics are provided to disrupt the status quo, and breakthrough practical solutions are implemented to align the organization's people and work processes toward high performance.
The Mejorando Group has a proven record of partnering with organizations through the myriad issues influencing individual performance, group/team interactions, and overall organizational effectiveness. Our "hands-on" approach and ability to collaborate with all levels—from field personnel to executive management—enable us to integrate strategy, structure, process, quality, and culture to the desired end: optimal performance.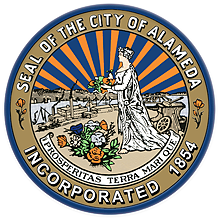 City of Alameda, California
The City determined a need to assess the Economic Development Department and requested an organizational review. Recommendations were the equivalent of a "sea change" for the Department as we focused on establishing a contemporary business strategy, reorganizing the structure, redeploying staff, adopting new programs and services, and accelerating the trajectory of success for the department.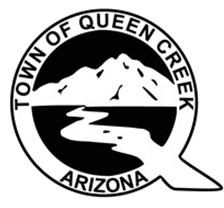 Town of Queen Creek, Arizona
The Mejorando Group was engaged to conduct an efficiency and effectiveness study of all departments.  Recommendations focused on organizational structure, staffing needs, use of technology, changes to key policies, and improved efficiency in service delivery all encompassed in a specific change management plan for implementation.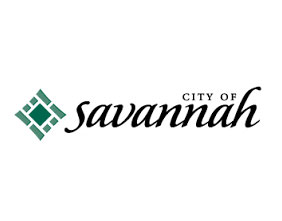 City of Savannah, Georgia
The Mejorando Group was retained to complete a management review of the City's Human Resource Department. Recommendations focused on transitioning the Department to a more results-based approach by establishing a business partner strategy with client departments, reorganizing the structure, adopting performance measures, redeploying staff, making targeted investments in technology, and improving efficiencies in service delivery.
"When the City of Folsom set its sights on improving customer service, we wanted to engage a consultant who would take the time to understand our unique situation and give us a completely customized solution. Working with Patrick resulted in breakthrough strategy, training and process improvement recommendations that have aligned the City's organization, business processes, and employees, and have allowed us to build on our existing knowledge, skills, and abilities."
Evert Palmer
"Patrick Ibarra and the Mejorando Group provided exactly what we needed to begin the process of turning our organization around. His comprehensive 'Blueprint for Change' included specific recommendations to expedite progress regarding our strategy, organizational structure, services, management practices, leadership and culture. Regular updates allowed me to start implementing things before the final report came out: Most consultants want their report to be a "Gotcha" moment, but Patrick was like a team member, not an outsider. We're thrilled to have a roadmap that will help accelerate the improvement of our organization over the next several years."
Donna Beedle
As consultants to government organizations, the members of the Mejorando Group provide expertise in all aspects of performance improvement and organizational effectiveness services, including succession planning, leadership and management development and training, strategic planning, performance coaching and group/development/team building.