Strategic Planning Process Launch – City of Waukesha (WI) – February 26-28
Facilitate Executive Leadership Development Sessions – City of Glendale (CA) – February 21 & 22
Facilitate Citizens Task Force – City of Pasadena (CA) -March 15
Facilitate Community Services Dept. Advance Session – City of Glendale (CA) – March 8
Facilitate Strategic Planning Advance Session – Town of Queen Creek (AZ) – February 24
Present "Six Ways to Engineer Employee Engagement" Training Workshop – Town of Westlake (TX) – March 7
Learning & Training – The Critical Elements to Success
Across the public sector, high-impact organizations attribute their leadership status to the inclusion of learning/training in their workforce and management development processes. In order to stay relevant in a changing world, organizations need employees whose knowledge and ideas are current, and whose skills and abilities can deliver results.
The Mejorando Group distinguishes itself with a comprehensive catalog of training workshops and seminars designed to improve performance.
To help you select training courses that best match your employees' specific development needs, the Mejorando Group offers the following examples of programs that target the skills needed to perform various job functions.  In addition, we provide 360-degree Assessment services.
Sample Program for a Supervisor
Sample Program for a Director-Leader
Sound generic? Think again.
At the Mejorando Group, we invest the time to understand your organization and listen to what you want to accomplish. We develop learning/training strategies and workshops with your specific needs in mind.
Our "instructor-led, participant centered" approach to training limits lecture and focuses on using a variety of instructional methods (e.g. discussions, video-clips, case studies, small group exercises, handouts, skill-practices, and group discussions) to maximize the use of Adult Learning. Our goal is for participants to master the knowledge, skills and behaviors emphasized in the training program and to apply them to their day-to-day activities. We build in methods to transfer the training and new behaviors out into the workplace, through the use of action planning, and examples and exercises from participants' work/life.
The keys to our training being so effective are that we design it so as to:
• Maximize the similarity between the training situation and the job situation;
• Devote as much time and opportunity for skills practice as possible;
• Provide for a variety of examples when teaching concepts or skills;
• Make sure that general principles are understood before expecting too much transfer;
• Provide participants with the knowledge, skills and feelings of self-efficacy to self-regulate their own behavior/performance back on their jobs; and
• Design the training content so that the participants can see its applicability
As a result of our extensive experience in government, we provide examples that we build into the training design, jargon we will use, strategies to ensure that the training "sticks," and actual situations that we develop into role plays, case studies, and other hands-on activities.
The result is your employees are better equipped and more confident to effectively tackle today and tomorrow's toughest challenges and help improve your organization's overall performance.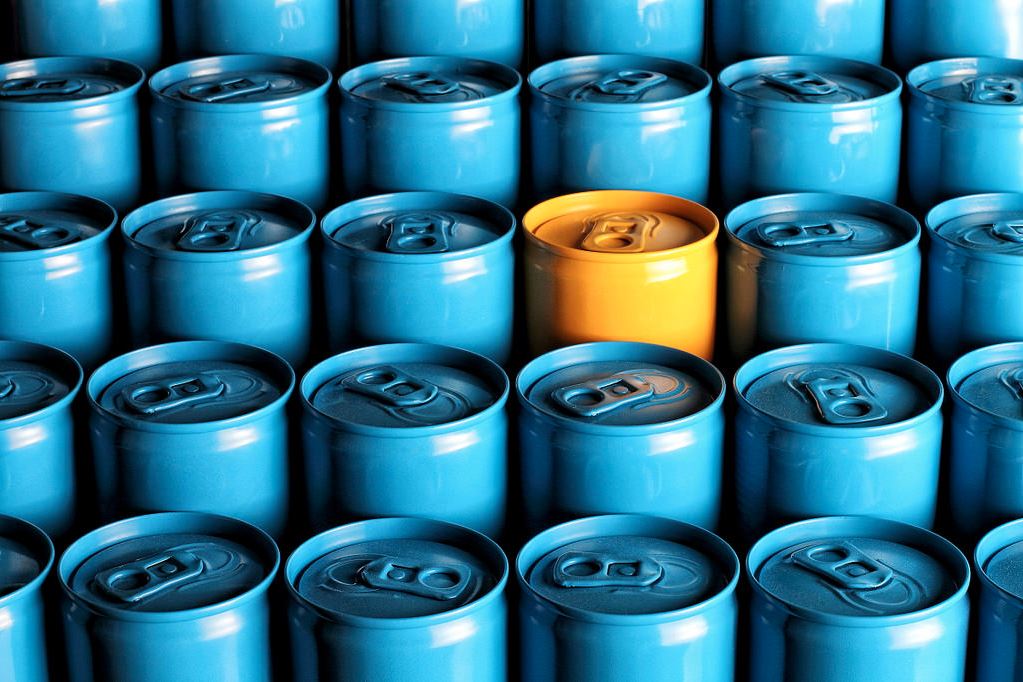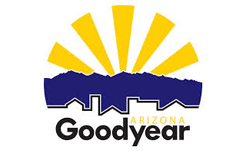 City of Goodyear, Arizona
Designed and implemented a Management and Supervisory Development Program including candidate selection process, creation of job-related competencies, and the design and delivery of supervisory and management level training workshops.  List of competency-based training workshops included: Building Effective Work Teams, Communication, Decision Making, Performance Management, Problem Solving and Transitioning to Management.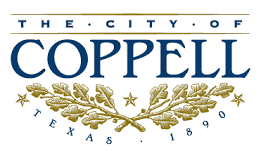 City of Coppell, Texas
Presented a Supervisory Skill Development Program in a cohort format to several groups of employees.  Training workshops delivered included: Art of Delegation, Building Effective Work Teams, Change Management, Facilitating a Service Workplace Culture, My Role in Innovation, Positive Motivation = Positive Performance and Transitions: So You're a Supervisor Now!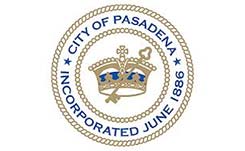 City of Pasadena, California
Our team is on the roster of professional trainers the City retains to equip their workforce with the skills necessary to be a high-performing organization.  Workshops we present include: Art of Delegation, Leading Change, Performance Coaching, Process Improvement, Project Management and Taking Initiative: How to Be a Leader in your own Role.
"Patrick Ibarra's workshop was extremely valuable, and I immediately began to apply the tools and techniques I learned. Patrick knows his stuff and thinks on his feet to tailor the material to the specific needs of each group. I look forward to more of his workshops and will recommend them to other City departments."
Mary Rose Parkman
"Patrick Ibarra is an incredibly knowledgeable trainer with a knack for engaging the group and meeting the needs of diverse students. I participated in two of his training workshops. Throughout the training workshops, Patrick was able to weave in his own experiences and humorous examples to help participants learn new skills."
Sandy Mulligan
The Art of Delegation: Effectively Guiding Direct Reports –
Managing has been defined as getting others to do what needs to be done. In delegations that have gone wrong, the delegator usually has omitted one or two critical steps. This module is intended for front-line supervisors and managers who have had experience delegating assignments or responsibilities to their direct reports. Participants will assess their attitudes and current practices as delegators, and through experiential activities, explore how to delegate effectively.
Learning objectives:
Self-assess as delegators of responsibility
Describe the Trust-Delegation Matrix
Utilize the Six Steps of delegation
Identify and assign tasks appropriate for delegation
Augment their strengths and begin working on areas for improvement as a delegator
Utilize eight important ingredients of effective delegation
Complete a delegation plan to guide them in the delegation of specific tasks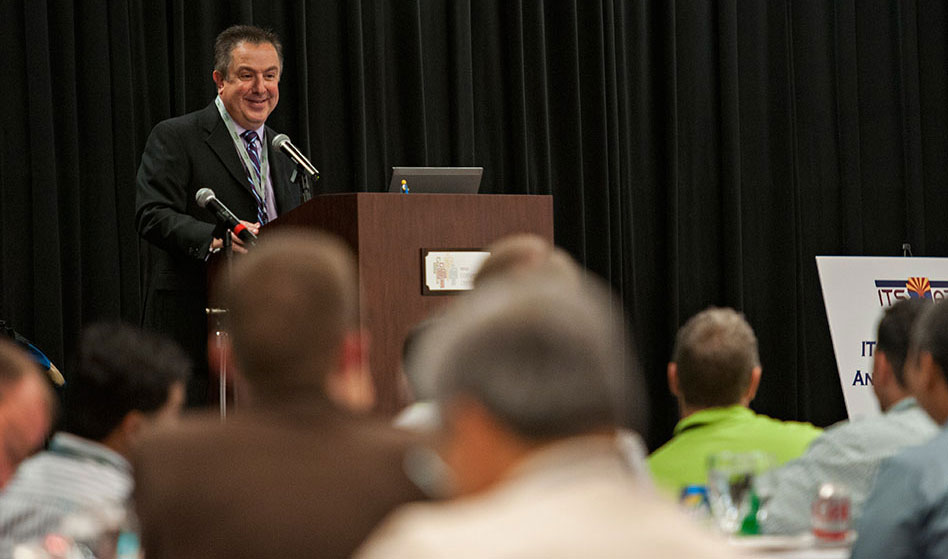 Building Great Work Teams –
Work teams inside organizations operate at various levels of effectiveness.  Participants at this workshop will immediately enhance their team leadership skills by learning the five keys to building great work teams; techniques to resolve conflict; exercises available to fortify team bonding; beneficial team behaviors; ingredients to start up new teams; and tools necessary to get work done in teams.
Learning objectives:
Start up new teams
Appreciate and respect individuals on the team and their collective role
Recognize the value of team building as a method to coalesce team members
Strengthen team performance through the application of communication and conflict management styles
Recognize and encourage beneficial team behaviors among team members
Utilize strategies for building group consensus
Coaching and Counseling –
This program is designed to increase a manager's skills as a coach and as a counselor. A coaching relationship is indicated when the employee is open to advice and shows little defensiveness. As a counselor, a manager identifies a problem that interferes with an employee's work performance. A manager needs to switch from coaching to counseling mode when employees are less open to the manager's input. Participants are asked to examine their own beliefs about coaching and counseling, to practice key skills, and to acquire a basic understanding of when and why those skills are necessary.
Learning objectives:
Identify the value of coaching and counseling in a manager's work
Recognize and use a coaching matrix
Determine when to coach and when to counsel
Recognize how personalities affect coaching/counseling roles
Develop basic competence in applying coaching and counseling skills
Creative Problem Solving –
Often we're limited by the "we've always done it that way" approach. Solving problems in a creative manner can be the key to a more productive and satisfactory work life for employees. Creative problem solving is as much an art form as it is a scientific process. It requires creativity, intuition, and imagination. This program is designed to enable participants to learn and apply concepts and techniques related to an integrated approach to creative problem solving. 
Learning objectives:
Understand problems in new ways
Create a target for problem-solving efforts
Acquire skills in developing novel solutions
Become aware of how groups foster creative problem solving
Develop an effective action plan for implementing creative solutions
Facilitating a Service Culture –
Government organizations are in the business of public service.  Providing high-quality service is essential to generating credibility with the community-at-large.  The level of importance placed on delivering high-quality service is influenced by the organizational culture.  When it comes to culture creation and embedding, the behavior of an organization's leaders are extraordinarily influential.  "Walking the talk" has special significance in that employees pay far more attention to the walk than the talk.  Especially important is what the leaders attend to, measure, become upset about, reward, and punish.  In this workshop, leaders learn about the aspects of a customer-centric organization and how to increase their influence on aligning their culture with that of an entrepreneurial approach to service.  In entrepreneurial cultures, employees assume that they should improve the organization's efficiency and results, think about and change the way things are done, work together on solving problems and coming up with innovations, and respond flexibly and quickly to feedback from customers.
Learning objectives
The role culture plays in driving employee and organizational performance
Elements of a customer-centric strategy
Aspects of an entrepreneurial public-sector organization and operation
Techniques and tools available to align the culture with the organization's mission, vision and values and that of an entrepreneurial culture
Improving Work Processes: A Field Guide –
More efficient, more effective, better, faster, smarter. Organizations often hear this in regard to the services, projects, and programs they provide. The ability to improve work processes can dramatically alter an organization's performance. This module is designed to enable participants to learn and apply concepts and techniques related to process improvement.
Learning objectives:
Recognize the basic components of processes
Identify processes in the work environment for improvement
Locate specific areas of variance and non-value
Utilize the techniques of process mapping for current and future processes
Leadership in the Performance Review –
The core of any organization is people working together. The more involved and worthwhile people feel, the greater the potential for organizational excellence! The performance appraisal presents an important opportunity to involve people in planning their future growth. The goal of this module is to demonstrate and practice guidelines for effective written and verbal communication to be used during a review. Participants learn how to act as catalysts for their employees' personal and professional growth. Practice of written documentation, active listening, constructive feedback, and goal-setting skills takes place during the module. 
Learning objectives:
Recognize the importance of the employee performance review as a leadership opportunity
Define and practice giving constructive feedback and using active listening skills
Develop clear, written evaluations
Utilize the steps to co-create an individual development plan that increases involvement and motivation
Leading Change Isn't A Spectator Sport –
According to research, after implementing a major change initiative about 30 percent of any group will be resistant to change; about 20 percent will readily move toward the new direction; and 50 percent will adopt a wait-and-see attitude. Effective change initiatives occur when there's alignment between an organization and its building blocks, such as people, culture, tasks, organizational structure, and work processes. This program provides managers and supervisors with tools and techniques to help them successfully navigate the turbulent and often uncertain path of change.
Learning objectives:
Identify internal and external forces imposing change
Define roles and responsibilities in managing change
Develop strategies for coping with and managing change
Identify ways to involve employees in the change process
Use a model to introduce change to employees
Manager-Led Team Building: Developing Teams With Vision –
This module is designed for a manager or supervisor and his or her team. Two central considerations underlie team building: 1) people must have a common purpose or objective in order to coordinate their actions continuously. This purpose includes understanding the relevance of the team's work to the larger organization; 2) healthy and effective teams reaffirm all team members as caring, respected individuals who matter and make contributions to others.
Learning objectives:
Recognize a shared vision of the team's work
Appreciate and respect individuals on the team and their collective role
Recognize how team members must conduct themselves in coordinating with others
Understand the team's work in achieving its vision
The Manager's Role in Succession Planning –
Many organizations are facing the retirement of a significant number of their workforce. Succession planning ensures that replacements have been prepared to fill key vacancies on short notice, that individuals have the development to assume greater responsibilities, and that individuals are prepared for exercising increased technical proficiency in their work. Without succession planning, an organization may operate in a crisis mode whenever key workers are unexpectedly absent from critical positions due to illness, retirement, resignation, or termination.
Learning Objectives:
Identify the manager's role in succession planning
Identify the employee's role in succession planning
Identify and analyze critical positions requiring backups on a temporary or permanent basis
Determine the value and components of robust Individual Development Plans (IDPs) for employees
Utilize a variety of methods to prepare high-potential employees for advancement by narrowing the developmental gaps between present performance and future potential
Managing Priorities Through Time Management –
Time management is a process of constantly setting and arranging priorities. When we struggle to manage our time, our ability to complete assignments on schedule can be made more difficult. Between the influx of meetings, voice-mail, and e-mail, the ability to manage our time effectively can be an arduous process. Yet it feels totally different when we're using time in a way we choose for ourselves than it feels when our time seems to loom out of control. A strong motivation to use one's time to accomplish what one truly wants is necessary to bring about behavioral changes. This program is for anyone who wants more out of life, at work and at home.
Learning objectives:
Increase awareness of attitudes toward time
Understand the seven competency areas associated with Time Management Effectiveness
Identify individual tendencies in each of the seven competency areas
Begin working on improving those areas identified for each competency where opportunity exists
Recognize procrastination habits and techniques to overcome them
Prepare a comprehensive and effective To-Do List to guide daily work
Assess priorities and categorize to either Dump, Do, Delay, or Delegate
Utilize techniques on managing interruptions
Learn to plan time by setting priorities and developing action plans
New Manager/New Supervisor –
Voila–you're now responsible for achieving results through others. Now what? The focus of this workshop is on answering that question and helping both those who are new and seasoned in managing their people more effectively. Several skill-practices are included to provide sufficient opportunities for participants to practice new skills and techniques on coaching, delivering feedback, and leading a team.
Learning objectives:
Understand the role of the Supervisor
Identify an operational definition of coaching
Understand the value of coaching in a supervisor's work
Use the Coaching Matrix and the four approaches of coaching it features
Use interaction skills that help you achieve critical business objectives while satisfying people's personal needs
Deliver two types of feedback
Identify the 7 Keys to Building Great Work Teams
Prepare team development goals for current teams
Balance telling and seeking and interaction skills to provide support, encourage involvement, and share responsibility.
Utilize the Six Steps of Delegation;
Deliver two types of feedback – Positive and Feedback for Improvement.
People Management: The Fundamentals –
As employees make the transition from Individual Contributor to Supervisor or Manager, different skills and abilities are required. This module is designed to enable participants to negotiate the transition and "hit the ground running" in their new role.
Learning objectives:
Identify the similarities, differences, and overall value of coaching and counseling
Understand the components of effective feedback
Identify methods used to resolve conflict in a professional manner
Understand the impact on employee behavior of effective listening
Utilize eight important ingredients of effective delegation
Recognize the importance of employee performance review as a leadership opportunity
Performance Management –
An effective performance management system helps employees succeed—so they can help the organization succeed. It provides enough guidance so people understand what's expected of them and enough flexibility and wiggle room so that individual creativity and strengths are nurtured. It provides enough control so that people understand what the organization is trying to accomplish. This module focuses on performance management as an integrated process of defining, assessing, and reinforcing employee work behaviors and outcomes. This includes translating the traditional performance management approach, which sees managing performance as an event (i.e. the performance review/appraisal), to a more effective approach in which performance is viewed as a process. As a process, several critical steps are involved to address performance deficiencies and augment successes.
Learning objectives:
Recognize the Performance Management Process
Summarize employee performance on the appraisal form
Summarize performance in discussion with the employee
Set behavioral objectives for the next performance cycle
Identify tools to enhance the Performance Management Process
Positive Motivation Equals Positive Performance –
Many of us believe that the difference between what employees can do and will do depends on the level of motivation. People in managerial and supervisory positions struggle with the fact that some people use more of their skills and talents than others do. While no individual alone can motivate another, they can provide the environment, relationship, and situations that make it possible for people to motivate themselves. This program is designed to help participants identify the factors that affect employee performance and those that influence the employees' own internal motivation needs. Role play, problem solving, and goal setting are utilized to encourage creative ways of providing recognition, growth, and the development of employees for the achievement of personal and organizational goals.
Learning objectives:
Become aware of the external and internal factors that affect employee performance
Increase knowledge of the major theories of employee motivation
Apply these theories to the workplace
Expand skills that encourage both the achievement of organizational and employee goals
Presentation Skills –
Speaking in front of others can be a confusing and even terrifying experience for many people. This training course helps participants take the mystery out of designing and delivering high-impact presentations. It will increase their confidence and effectiveness in making presentations to a wide variety of audiences. Participants will give one or more brief presentations while being videotaped and receive a critique.
Learning objectives:
Understanding the Two Key Roles of Effective Presenters
Overcome presentation fear
Calm nerves using relaxation and breathing techniques
Develop Your Voice
Use Eye Contact, Gestures, Posture, and Movement for Maximum Impact
Prepare Concise, Hard-Hitting, and Memorable Presentations
Define Meaningful Objectives for Presenter and Audiences Alike
Create Opening Statements that Grab the Audience
Design the Body to Support Your Objectives and Opening Statements
Use Power Point, Flip Charts, Overhead Projectors, and Podiums Effectively
Successfully Close the Presentation
Effectively handle the Q&A period
Project Management –
In organizations, much of our time and effort is devoted to managing services and providing programs. Increasingly, we're spending more time managing projects, which require a different skill set. Projects have a definite beginning and end, which makes them distinct from the normal, ongoing work which requires special management skills related to providing deliverables, achieving milestones, and satisfying deadlines. This workshop is designed to help participants identify critical issues associated with project-management stages, understand how to use appropriate tools in managing a project, and learn and practice a variety of techniques required to manage projects successfully.
Learning objectives:
Understand the difference between Projects and Operations
Identify appropriate project-management behaviors
Recognize how prepared your organization is to use project management skills as a means to achieve results
Determine steps to address strengths and areas for improvement in your organization's project-management capabilities
Learn how to coalesce a team
Prepare team development goals for your organization's existing teams
How to develop a project plan
Implement tools for executing a project
Identify critical components needed for successful project management
Utilize an enlarged repertoire of formats and scheduling methods
Providing Effective Feedback –
Feedback is information shared in the here and now about how an individual or group is performing and how that performance impacts the organization. Without this information, people operate in a vacuum. Appropriate feedback can help us feel confident, build our trust in those giving us the feedback, and move us toward success. Knowing how we're performing on the job, at home, and in life is something everyone needs—and in most cases wants to know.
Learning objectives:
Examine the importance of skillful communication in leading effectively
Learn interaction skills that help you achieve critical business objectives while satisfying a person's individual needs
Identify two types of feedback—Positive Feedback and Feedback for Learning
Use the STAR Approach for delivering feedback
Recognize the core elements of effective feedback
Provide effective written and verbal feedback
Decrease the chances of negative reaction to feedback for improvement
R.A.P.I.D. Innovation: Converting Ideas Into Results  –
Governments are in business…in the business of public service.  Whether in lean times or flush times, playing it safe is no longer playing it smart. Dramatic change is necessary today and through the use of RAPID Innovation, leaders can inject a booster rocket into their organizational mind-set of problem-solving.  Based on extensive research, RAPID Innovation is a fresh, problem solving tool designed to generate immediate dividends all through the directed efforts of your workforce.
RAPID is an acronym for:
Ramp up the Idea Generator
Analyze the Impact
Prepare the solution
Implement the solution
D – do it again
The intent is for participants, upon returning to work, to take actions that enlist their workforce and encourage an 'innovative' style of solving problems needed during today's unprecedented challenges.
Learning Objectives
How to use the five-step approach of RAPID Innovation
The three areas in your organization that should be the target of innovative solutions
Techniques that many governments are using to foster an innovative culture
How to get leaders to start accepting new ideas and discard past solutions
Steps you can take immediately to strengthen your own innovation muscles.
The Rewards Of Mentoring  –
Mentoring is a powerful, dynamic process—for both employees and organizations. In this program, previously paired mentors and protégés are introduced to a program model that describes the four significant developmental phases in the mentoring process. Roles and responsibilities for protégés and mentors are defined. At the core of the training experience, are opportunities to explore and practice the critical skills underlying a successful mentoring relationship. (8 Hours)
Learning objectives:
Learn how a successful mentoring program works
Learn the roles and responsibilities of key players in a mentoring program
Practice the skills that foster an effective mentoring relationship
Develop an individual development plan (IDP) for the protégé
Supporting Employee Development –
Employee skill development encompasses several competencies: how to teach skills, conduct skill practice, coach on-the-job performance, and adjust to the learning style of trainees. This workshop is intended for any manager, trainer, or supervisor who is responsible for initially teaching skills to employees and then providing ongoing support. The focus in this module is on interpersonal (versus technical) skills (e.g., interviewing, customer service, selling, making presentations, supervising, and telephone reception).
Learning objectives:
Observe trainee performance
Promote the trainee's use of problem-solving skills
Give effective developmental performance feedback
Set effective performance goals
Recognize and adjust to the learning style of trainees
Taking Initiative: How To Be A Leader In Your Own Role –
In today's workplace, it is essential that all members of the workforce, at all levels, take the lead in improving productivity. When workers take initiative, speak up, share ideas, and make input into how a job can be done more effectively and efficiently, the entire organization benefits. This program, developed specifically for administrative support staff and others who do not have the title of leader or manager, is designed to broaden understanding of what leadership is and to raise awareness of how anyone can take the lead in their own role.
Learning objectives:
Recognize leadership behaviors and how to apply them in many situations
Be familiar with functional leadership theory
Utilize task and maintenance leadership actions
Plan ways to develop leadership behaviors
Your Leadership Playbook –
As catalysts for continuous improvement, government leaders are facing significant challenges during these uncertain times and are searching for a simple, powerful and productive approach to leadership in the 21st Century.  In this workshop, football is utilized as the platform to outline a series of forward-thinking leadership practices guaranteed to help achieve improved performance.
Learning Objectives:
Apply the principles of a forward-thinking strategy (Game Plan);
To identify and use the Five Practices of Great Leaders (Offense);
Utilize proven approaches to leading change (Defense);
Implement leading edge practices for effective execution of services (Xs and Os);
Successfully use methods of managing employee performance (Play Calling);
Utilize techniques to develop future leaders (Team Players);
Foster a leadership culture (the Field);
Pursue a leadership competency (Touchdown);
Digitally engage the public (Fans);
Celebrate success (Tailgating).
As consultants to government organizations, the members of the Mejorando Group provide expertise in all aspects of performance improvement and organizational effectiveness services, including succession planning, leadership and management development and training, strategic planning, performance coaching and group/development/team building.