Strategic Planning Process Launch – City of Waukesha (WI) – February 26-28
Facilitate Executive Leadership Development Sessions – City of Glendale (CA) – February 21 & 22
Facilitate Citizens Task Force – City of Pasadena (CA) -March 15
Facilitate Community Services Dept. Advance Session – City of Glendale (CA) – March 8
Facilitate Strategic Planning Advance Session – Town of Queen Creek (AZ) – February 24
Present "Six Ways to Engineer Employee Engagement" Training Workshop – Town of Westlake (TX) – March 7
Leadership and Management Development
Equipping your organization's leaders and managers with the skills and capabilities necessary to help the organization perform in a world of constant change, is an imperative.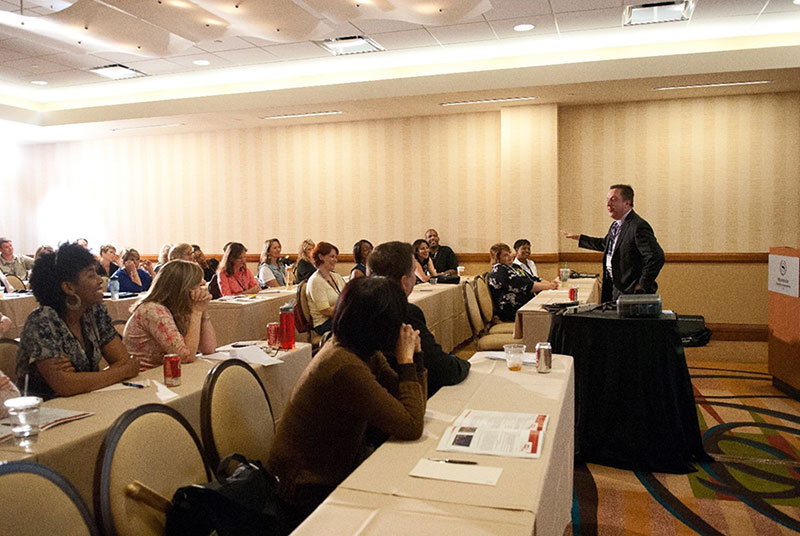 Developing a stronger "bench" of leaders ready to assume new responsibilities is mission-critical to maintain high-performance for organizations. The new work environment requires adaptive application: the ability and mind-set to apply one's competencies to new, different, and unexpected work situations.
The focus your organization has, combined with the current trends of more and more employees retiring indicates that a comprehensive method to replace and develop talent is needed – a stronger and more reliable pipeline realized through the creation of a Leadership Development Program.
Our Leadership and Management Development Programs are designed to match the needs, strengths, and learning styles of employees in your organization. Our team has in-depth experience and extensive expertise in the design and implementation of leadership and management development programs for many governments nationwide.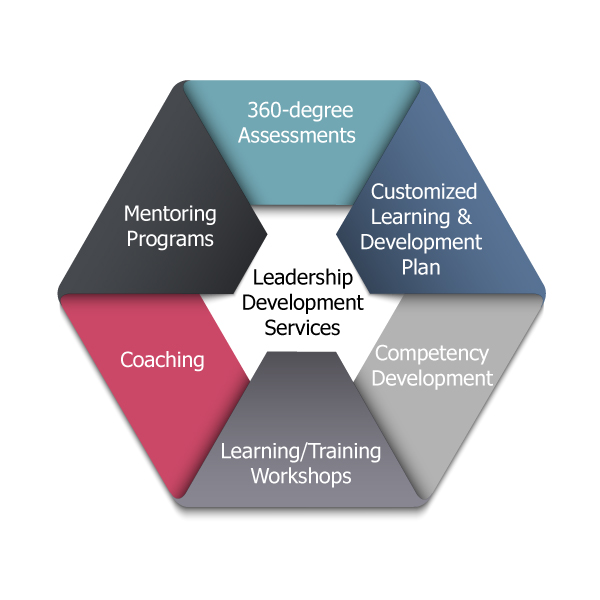 360-degree Assessments
360-Degree Assessment and Feedback is a process that collects confidential performance information about an individual from multiple perspectives to identify individual strengths and developmental areas. By providing feedback on various performance factors, 360-Degree Assessment and Feedback can enhance awareness, facilitate learning, and motivate behavioral change for increased workplace effectiveness and long-term performance improvement. We are certified by the Center for Creative Leadership, one of the leaders in the marketplace, in their entire inventory of 360-degree Feedback Assessment instruments.
Customized Learning and Development Plan
Even 360-degree instruments that are simple and straightforward are enhanced by a private consultation with a facilitator who has experience using the tool. We partner with the employees to co-create a customized Individual Learning and Development Plan.
Competency Development
The most obvious benefit of a creating a competency model is the accurate, thorough, and detailed information it provides. We partner with leaders to create competencies that include Change Management, Decision Making, Managing Employee Performance and Political Acumen, to name a few.
Coaching
We provide coaching services to middle and senior level managers and seasoned executives designed to improve individual performance and organizational effectiveness.
Please click here to review our entire catalogue of competency-based workshops for all workforce levels of your organization – front line, supervisory, senior management and executives.
Mentoring Programs
Design and implement Mentoring Programs that reflect an organization's culture and match leaders as mentors with those employees interested in accelerating their performance and career trajectory.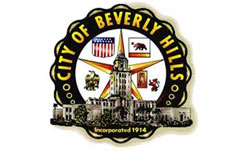 City of Beverly Hills, California
Facilitated the "Leadership Challenge" Executive Education Program for the City Manager and Department Directors.  Focuses on the Five Practices of Exemplary Leadership– Model the Way, Inspire a Shared Vision, Challenge the Process, Enable Others to Act and Encourage the Heart.  An exceptional, rigorous, and highly interactive experience that served as a catalyst for significant leadership transformation in the organization.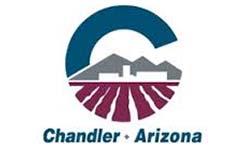 City of Chandler, Arizona
Designed and implemented a Leadership Development Program including candidate selection process, administering a 360-degree assessment feedback process, creation of job-related competencies, and the design and delivery of supervisory and management level training workshops to groups of employees in a cohort format.  List of competency-based training workshops included: Building Effective Work Teams, Leading Change, Managing Employee Performance, My Role in Innovation and Transitioning to Leadership.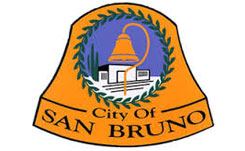 City of San Bruno, California
Developed and implemented a Leadership Development Program that included establishing the candidate /participant selection process, the design and delivery of competency based training workshops and facilitation of action learning project teams.  List of competency-based training workshops included: Art of Delegation, Creative Problem Solving, Facilitating Change, How to Inject Innovation into Local Government, Motivating Employees, Performance Management, Project Management, Taking Initiative: How to be more of a Leader, and Transitioning to Leadership.
"I've been teaching leadership for many years in a business that demands it. As a participant in Patrick Ibarra's Leadership Challenge workshop, I learned many new approaches to leadership and management that will help me create a stronger, more effective police department. I highly recommend Patrick Ibarra."
Dave Snowden
"The Leadership Academy was challenging and compelling. The best part was being able to practice techniques for managing employee performance. Now I'm more confident than ever about providing feedback to my team, and I'm better at addressing issues in a timely manner. This training has been extremely helpful to me."
Brian Caminada
As consultants to government organizations, the members of the Mejorando Group provide expertise in all aspects of performance improvement and organizational effectiveness services, including succession planning, leadership and management development and training, strategic planning, performance coaching and group/development/team building.