Strategic Planning Process Launch – City of Waukesha (WI) – February 26-28
Facilitate Executive Leadership Development Sessions – City of Glendale (CA) – February 21 & 22
Facilitate Citizens Task Force – City of Pasadena (CA) -March 15
Facilitate Community Services Dept. Advance Session – City of Glendale (CA) – March 8
Facilitate Strategic Planning Advance Session – Town of Queen Creek (AZ) – February 24
Present "Six Ways to Engineer Employee Engagement" Training Workshop – Town of Westlake (TX) – March 7
Strategic Planning

We encourage leaders to treat strategy as a dialogue and that strategic planning must be seen as both a product and a process.  As a process, it can be a thought-provoking, introspective, and comprehensive register of the key issues confronting an organization as well as a perspective on the resolution of the issues.  Moreover, consistent with the "painting the bridge" analogy strategic planning is a never-ending process.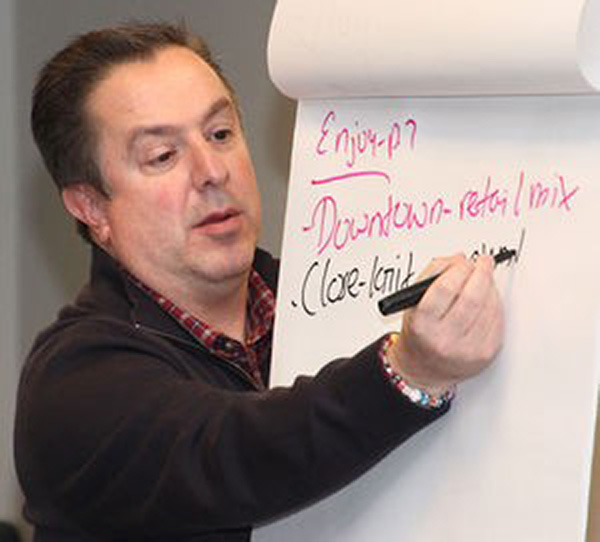 Organizations are continually presented with unexpected opportunities and unanticipated problems. Hard choices must be made, sometimes quickly, often under conditions in which little is certain. It can be easy to become distracted by these challenges expending time, money, and energy on activities that divert people's attention from the organization's principal goals. To avoid these distractions, organization members – including staff from top to bottom – need to understand clearly what the organization's goals are and what it will take to achieve them.
Government leaders are increasingly turning to Strategic Planning as a technique to equip members of their workforce, governing body and community in translating the forces for change into new opportunities.
In addition, more and more top leaders are assembling their Executive Leadership Teams to examine the anatomy of issues and engage in productive discussions to identify forward-looking strategies.
Selection of a facilitator is a key to continued effectiveness for your organization. Patrick Ibarra is extremely effective as a guide and catalyst partnering with groups by utilizing his in-depth understanding about government operations with a highly interactive, thought-provoking and practical approach to group facilitation. Strong on the process of facilitation with a certification in facilitation from Development Dimensions International, one of the leaders in the marketplace, we refer to group meetings that we design and facilitate as an Advance as opposed to a Retreat, the commonly referred term applied to these types of meetings. We also provide substantive content to the discussions to help groups "breakthrough" challenges. Our approach enables a group to focus on future conditions and generate progressive strategies and innovative tactics to effectively anticipate and respond to those often changing circumstances. This results in a proactive and dynamic approach to sustaining a high-quality, high-performance organization.
Our group has facilitated groups in cities of all size including Bainbridge Island (WA), Bismarck (ND), Brookings (SD), Denver (CO), Glendale (CA), Hilton Head Island (SC), Littleton (CO), McKinney (TX), Olathe (KS), Phoenix (AZ), Queen Creek (AZ), Ruidoso (NM) and Yankton (SD).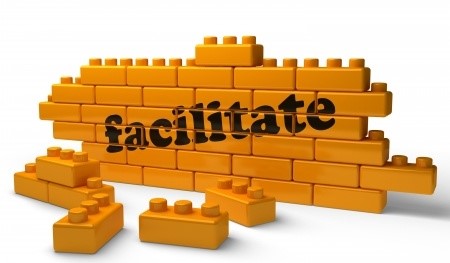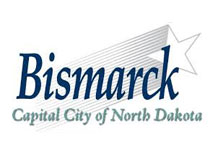 City of Bismarck, North Dakota
The City of Bismarck retained Patrick Ibarra of the Mejorando Group to design and facilitate the City's inaugural Strategic Planning process.  Activities included preparing agendas and facilitating meetings of the Task Force, partnering with staff to craft and implement a highly interactive community involvement strategy blending social media and conventional methods such as meetings, and providing briefings and facilitating interactive meetings with members of the governing body.  The result was a robust, forward-looking strategic plan which included a powerful Vision, Values which create a shared understanding between the community of Bismarck and its local government, a Mission to activate members of the City workforce, audacious goals accompanied by time-linked objectives and a meaningful monitoring process to evaluate progress.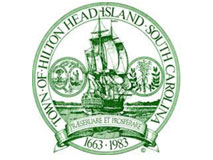 Town of Hilton Head Island, South Carolina
Beginning in 2015, Patrick Ibarra has been retained to design and facilitate the annual budget goal setting workshop for the Mayor and members of Town Council.  The intent is to clarify both short- and long-term priorities proceeding into the annual budget cycle.  The outcome enables the Town Manager to accelerate the vision and operationalize the agreed-upon priorities.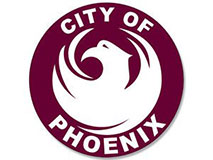 City of Phoenix, Arizona
Patrick Ibarra was retained to design and facilitate annual budget goal setting workshop for the Mayor and members of City Council.  The intent was to clarify both short- and long-term priorities proceeding into the annual budget cycle.  The outcome enables the City Manager to accelerate the vision and operationalize the agreed-upon priorities.
"After I was elected I was surprised to find out that the City of Bismarck never had a comprehensive strategic plan. The Mayor and all the other commissioners agreed that we should have a roadmap in place for what we want the city to look like in five to ten years, especially because we're experiencing rapid growth in the current oil boom. Patrick Ibarra had a clear vision for making the project work so we could discover our own answers, and he made effective use of Facebook and other social media tools to promote the project and gather public input. The response has been tremendous…We have a real sense of ownership of the strategic plan, and we're looking forward to using it to build a stronger community."
Josh Askvig
"Once again, Patrick Ibarra and the Mejorando Group brought a fresh new outlook to our City Council strategic planning process. Many of the structural areas and specific projects we brought to the table last year when Patrick worked with us have now been addressed and are in the process of refinement and realignment. It's difficult to not be affected by recent occurrences, issues, or current affairs when walking into a council session, but Patrick understands the dynamics and scope a council would deem conducive to developing a strategic direction that has a clear eye on the big picture. His knowledge base and experience are a formidable combination and provided a wide range of city related dynamics. This allows him to create an atmosphere of strategic thinking for our "Advance" meeting. Patrick helped us develop a consensus as a council and create a vision for future."
Roger Harris
As consultants to government organizations, the members of the Mejorando Group provide expertise in all aspects of performance improvement and organizational effectiveness services, including succession planning, leadership and management development and training, strategic planning, performance coaching and group/development/team building.